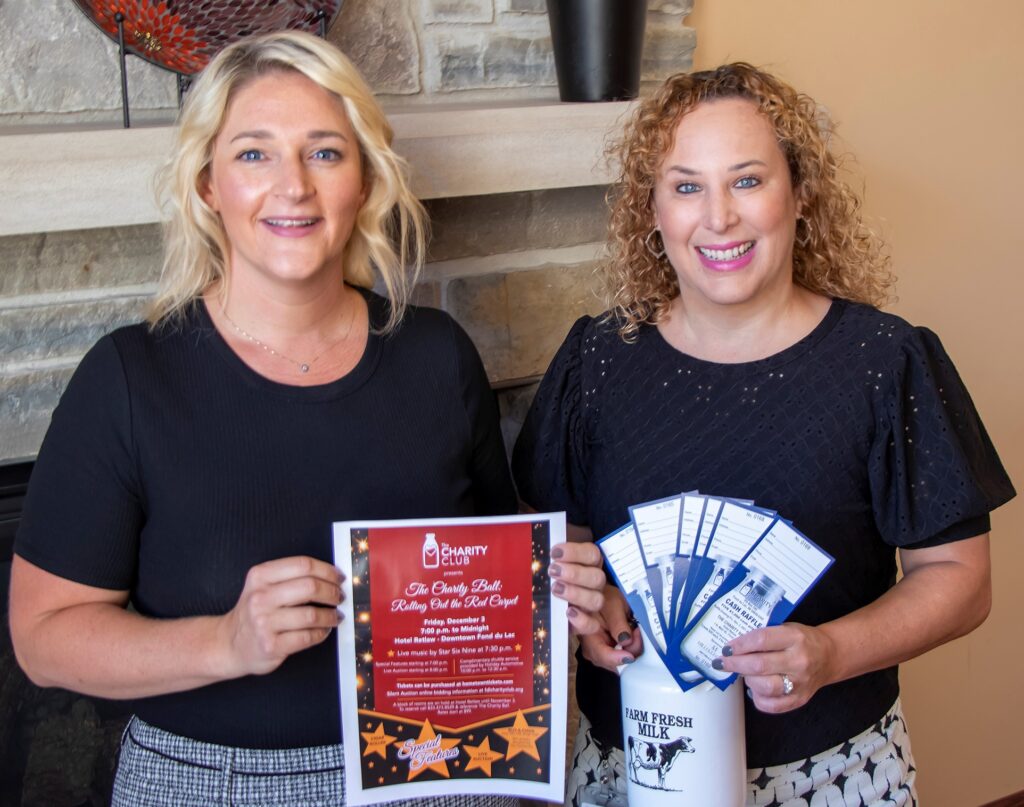 The Fond du Lac Charity Club is rolling out the red carpet for their 121st annual fundraising gala, The Charity Ball, on Friday, December 3 from 7:00 p.m. to midnight at Hotel Retlaw, 1 N. Main Street, Fond du Lac. 

The gala will once again raise funds and awareness for the Club's time-honored initiative of supporting the nutritional health of children and families in Fond du Lac County. Each year, 60% of the event proceeds are directed to The Milk Fund and the remaining 40% is allocated to support community programs.
This year's Charity Ball is led by co-chairs Molly Jaster, marketing and communications manager at the Fond du Lac Area Foundation, and Holly Luehring, director of marketing and communications at Michels Corporation.
"The red carpet theme provides many opportunities to make the gala a memorable and meaningful evening," said Co-chair Holly Luehring. "The spotlight will shine on our guests and their generous support of children in our community."
The evening will feature a silent auction, a live auction, and the Buy-a-Chug jewelry raffle courtesy of The Goldsmith. To participate in the silent auction, text MILK to 71760 starting at noon on December 3.

The Charity Ball has a long track record of success, having netted profits of $71,344 in 2018, $76,216 in 2019, and $59,100 in 2020. The 2020 Charity Ball was an at-home, virtual event in response to COVID-19. 

Co-chair Molly Jaster said "The Charity Ball plays a critical role in allowing our organization to fulfill its mission each year. We are proud to say that in the last decade, thanks in part to the generous Ball guests and sponsors, The Charity Club has donated over $500,000 from The Milk Fund to those in need throughout Fond du Lac."

Tickets to The Charity Ball are available for $75 at www.hometowntickets.com or at the door the evening of the event. Guests will enjoy live music from Star Six Nine, heavy hors d'oeuvres and desserts, and many special features throughout the evening. For more information, visit www.fdlcharityclub.org.

The Charity Ball is made possible through the generous sponsorship of the following organizations: Hollywood Star: Michels Corporation and SSM Health; Media: Radio Plus; Band: Holiday Automotive; Cigar Roller: Bob's Pizza and Just Love Coffee; Gold: C.D. Smith Construction, J. F. Ahern Co., Society Insurance; Supporting Role: Associated Bank, Sadoff Family Foundation; Bronze: Alliant Energy, Adashun Jones, Signature Homes by Adashun Jones; Friend of The Charity Club: Baker Cheese, Lakeside Wealth Management, Lake Breeze Dairy, TTI, Inc.