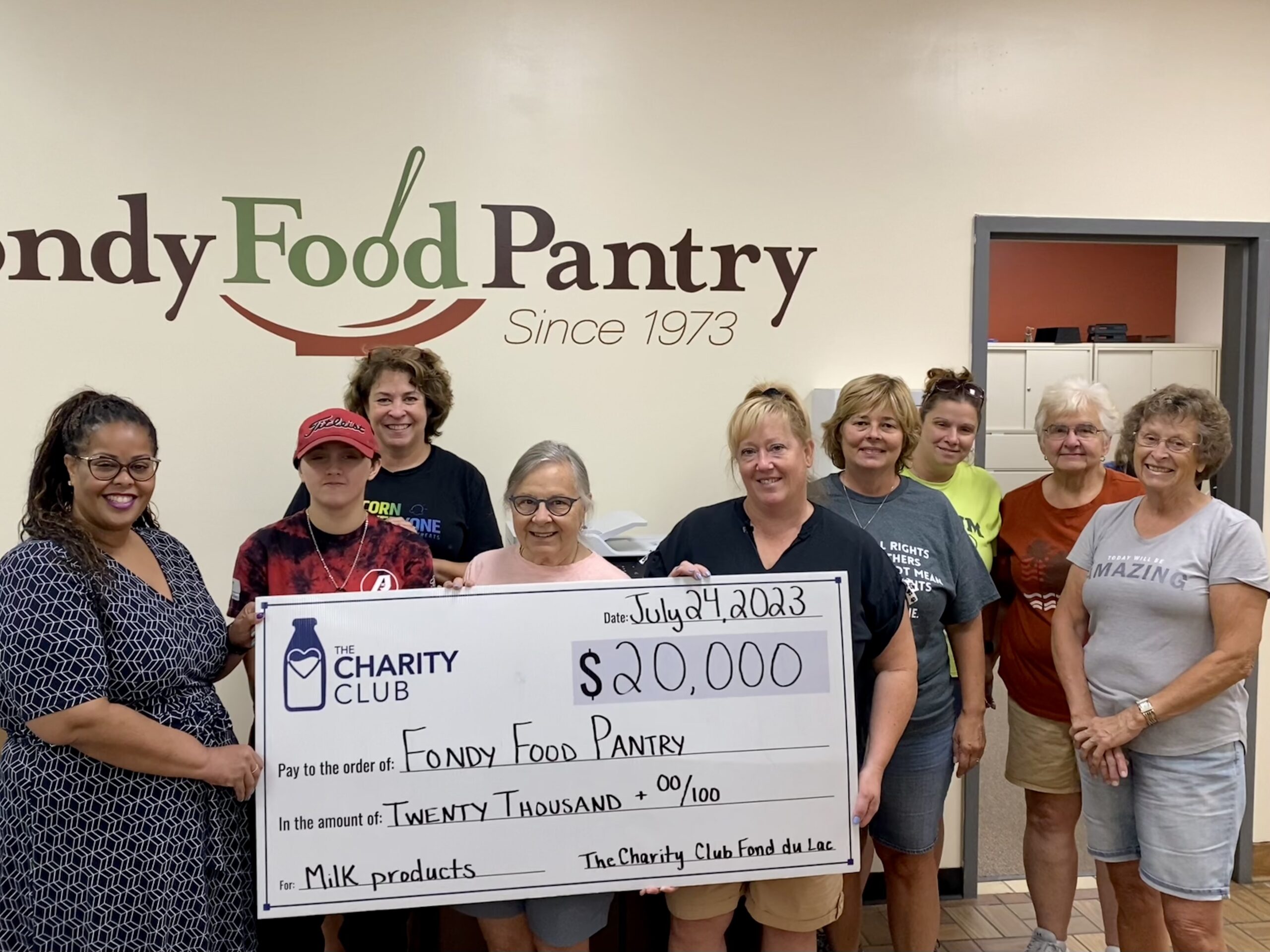 Charity Club's signature fundraiser is the Charity Ball!

All proceeds raised from the event are used to assist children in the area. 60 percent of the proceeds are earmarked to the milk fund and the remaining funds are used to support local charitable organizations, families, or specific projects which benefit children.
You may ask, "Why milk? Doesn't the government already do that?" Even though some groups get funding, it is not enough to cover the many needs for milk. Many organizations do receive government assistance, but other organizations do not get enough funding, if any. Yes, many of the organizations we donate to have additional funding, but it is not enough, and we certainly do not cover all of their costs. For instance, the Food for Thought program uses our donation to give over 9,000 pints of milk to students, but they make over 180,000 meal bags.
Appropriations
ADVOCAP
Big Brothers Big Sisters of Fond du Lac County
Benevolent Association
Boys & Girls Club of Fond du Lac
Broken Bread
FDL Cty/HCE Bookworms – Free Books for Children
FDL County Sheriff's Dept. – Shop with a Cop
FHS Funds (Friday Food Drive)
Fond du Lac Family YMCA
Fond du Lac Public Library – Summer Reading Program
Fond du Lac Yscreen
Fondy Food Pantry
Gratitude Club
Habitat for Humanity
Holyland Food Pantry
New Beginnings Pregnancy Care Center
Solution Center
Summer of Fun
The ARC Fond du Lac
The Salvation Army of Fond du Lac
UW Oshkosh, Fond du Lac Campus – College for Kids/Leaps
Women's Empowerment Services – Childcare during Series
Milk Fund
Over the last decade the Charity Club was able to donate more than $400,000 for milk.
The milk money is distributed throughout the year to local organizations such as:
ADVOCAP
Broken Bread
Family Resource Center
Fondy Food Pantry
Loaves and Fishes
New Beginnings Pregnancy Center
Solutions Center
Women's Empowerment Series
Camp to Belong
Holyland Food Pantry