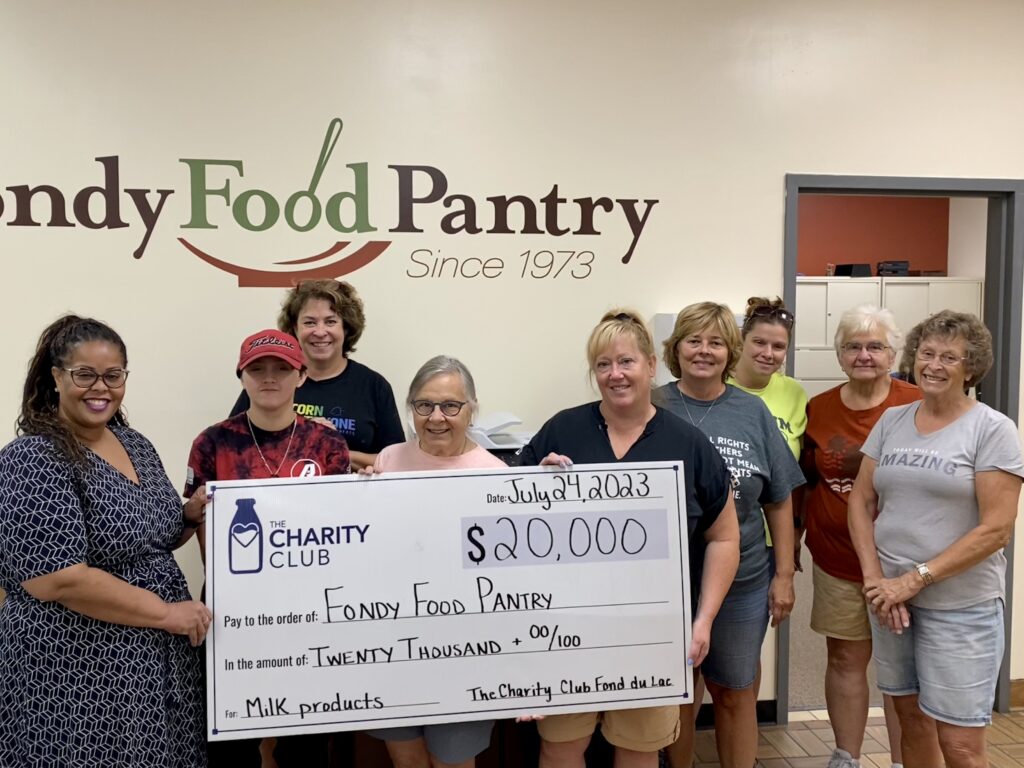 The Charity Club, a non-profit organization based in Fond du Lac, Wisconsin, is driven by a heartfelt mission – to positively impact the lives of children and families in our local community. Our primary focus is ensuring children and families have access to essential resources, emphasizing providing nutritious milk and milk products.

At the heart of Charity Club's fundraising efforts stands our signature event, the Charity Ball, now in its 123rd year of tradition. This grand affair is a beacon of hope, drawing support from our community and beyond. Every dollar raised at the Charity Ball, in addition to the annual dues contributed by our 30 dedicated members, goes towards supporting more than a dozen local organizations dedicated to the welfare of children. Notable beneficiaries include the Fondy Food Pantry, Broken Bread, Holyland Food Pantry, Fond du Lac Salvation Army, Boys and Girls Club, and YMCA.

Founded in the year 1900, the Charity Club holds the distinct honor of being the oldest service organization in Fond du Lac County. Our origins trace back to a group of thirty-four women who generously provided various forms of assistance to our community. Their early efforts included distributing a remarkable 16,000 bottles of milk annually to children in need.

Today, we carry on their legacy as a close-knit group of 30 passionate and committed women, united by our shared goal of making a meaningful difference in the lives of those less fortunate in our beloved community.